Rebekah and Joel - Junior Nationals 2008
New Books Have Been Published About Rebekah and Joel's Experience at the 2008 Junior National Figure Skating Championships!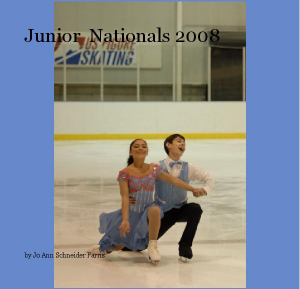 About the Books
Rebekah and Joel did a wonderful job at the 2008 Junior Nationals. They made the finals in ice dancing. They did a great job with their pairs too.
These book shows off the many wonderful memories they had from the competition. The publications are filled with colorful photos that show off those memories.